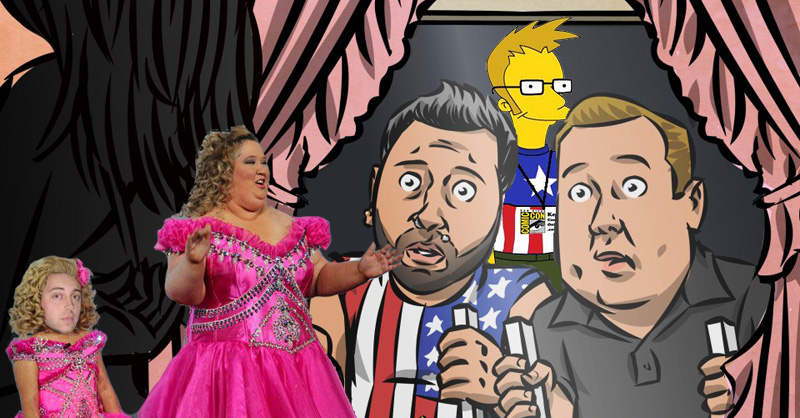 SPOILER ALERT!  You're listening to the ComicsOnline Podcast. SeasonThirteen. EpisodeTwo. Dune and Gio Talk Stuff. Recorded October 2, 2012.
This Episode, Kevin and Dune are joined by Kroze, Giovanni, Connie, and Alex. Topics include Looper, TV shows, podcasts, tattoos, and everything geek pop culture.
Click the PLAY button below to listen to this episode of the ComicsOnline Podcast: Dune and Gio Talk Stuff.
---
If you have comments, questions or suggestions for the ComicsOnline Podcasters, we invite you to post 
on our Facebook page, tweet us on Twitter, or email us at [email protected]
All original material in this podcast Copyright ComicsOnline.
Keep subscribing to the ComicsOnline Podcast for more celebrity interviews, more television coverage, 
and everything geek pop culture!
---
---
Step into the world of Tony Stark in this Authentic Iron Man Mark 6 Costume! It includes chest, shoulder and thigh armor pieces and a two-piece helmet along with the jumpsuit. The eye openings on the helmet are covered with white mesh and may limit vision; do not attempt to drive while wearing the helmet. Bring Tony Stark's greatest invention to life with this licensed Iron Man costume!
ATTENTION CUSTOMERS: This product cannot be shipped in its original box to Australia, Canada, Great Britain, Guadeloupe, Israel, Mexico, New Zealand, Russia or Singapore, Lithuania, Slovenia, South Africa, Taiwan, Thailand or Ukraine.
Podcast: Play in new window | Download