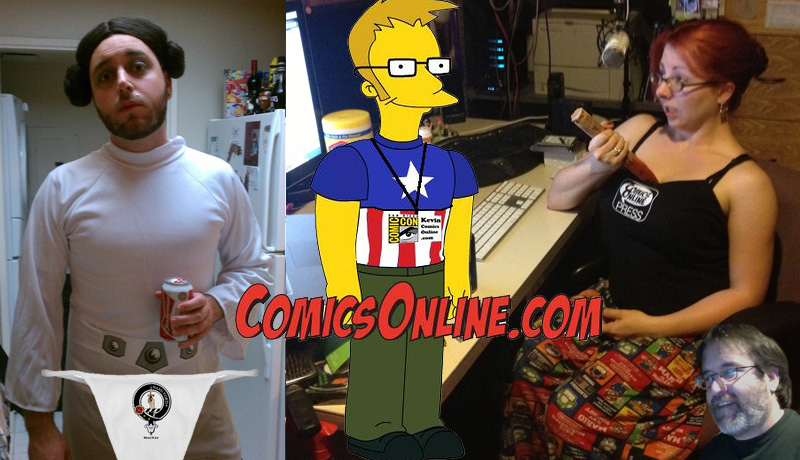 SPOILER ALERT!  You're listening to the ComicsOnline Podcast. Season Thirteen. Episode Six. Faire Leia. Recorded November 1, 2012.
This episode Kevin and Dune are joined by Bill and Mary Anne. Topics include gender-bent Leia, renaissance faires, Disney's purchase of Star Wars and Lucasfilm, the dongs of our fathers, and going to England.
Click the PLAY button below to listen to this episode of the ComicsOnline Podcast: Faire Leia.
---
If you have comments, questions or suggestions for the ComicsOnline Podcasters, we invite you to post 
on our Facebook page, tweet us on Twitter, or email us at [email protected]
All original material in this podcast Copyright ComicsOnline.
Keep subscribing to the ComicsOnline Podcast for more celebrity interviews, more television coverage, 
and everything geek pop culture!
---
---
" I don't know who you are or where you came from, but from now on you'll do as I tell you, okay?" There is one woman in the galaxy you don't want to mess with, and that is Princess Leia Organa. This royal leader from the stars will not be intimidated by the likes of Grand Moff Tarkin or even the Sith Lord Darth Vader. And even though she had to be saved from the Death Star prison she is no damsel in distress. She is not afraid to grab a blaster and take out a few stormtroopers during her epic escape. Now you can become the fearless Princess in this sexy costume inspired by Star Wars: A New Hope.
Podcast: Play in new window | Download