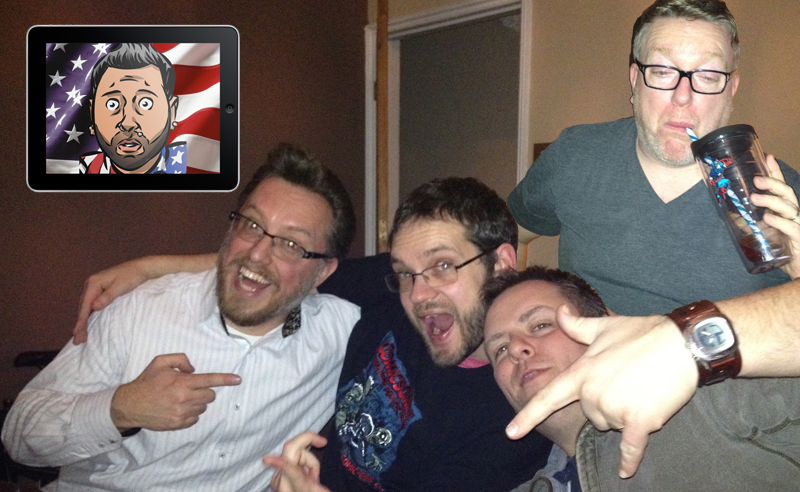 SPOILER ALERT!  You're listening to the ComicsOnline Podcast. Season Thirteen. Episode Eighteen. The ComicsOlogists Decide AGAIN.

This episode Kevin and Dune join Tim, Jon, and Matt from The Hat Decides and Quiet Panelologists at Work at Tim's house in Wolverinetown, England. Topics include comics conventions, television, dog pyramids, and battered sausage.
Click the PLAY button below to listen to this episode of the ComicsOnline Podcast: The ComicsOlogists Decide AGAIN.
---
If you have comments, questions or suggestions for the ComicsOnline Podcasters, we invite you to post 
on our Facebook page, tweet us on Twitter, or email us at [email protected]
All original material in this podcast Copyright ComicsOnline.
Keep subscribing to the ComicsOnline Podcast for more celebrity interviews, more convention coverage, 
and everything geek pop culture!
---
---
Action-adventure superstar Arnold Schwarzenegger bursts through the screen as a larger-than-life movie hero in this nonstop adventure from acclaimed director John McTiernan (Predator, Die Hard).
Podcast: Play in new window | Download