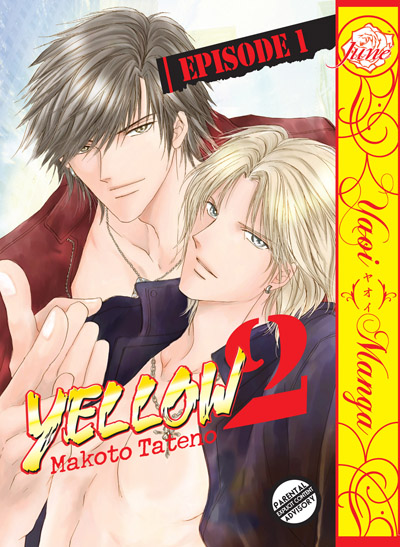 Previously, in Yellow: Goh was not in the market for anything other than a partner, having just had his heart removed and his bank account cleaned out by his previous partner/lover, which made the uber-heterosexual Taki the perfect match for him! Goh's only stipulation was that Taki live with him in his apartment above the cafe Roost, which Taki reluctantly agreed to. The two men were "snatchers". They received their coded instructions from the mysterious owner of the cafe, which led them to the website where they were given their assignments – usually involving drugs, sometimes other things. Their job was to "snatch" whatever it was and keep it off the street. The two worked well together, even if Goh began hitting on Taki right away, persisting in his efforts to bed the other, despite Taki's fierce protestations to the contrary. But, at least in matters of the heart, persistence does pay off, and in the course of the four volumes which comprise Yellow I, they became a couple, and ended up retiring from the business of "snatching" in order to go on their honeymoon. Now, on to Yellow 2, episode 1.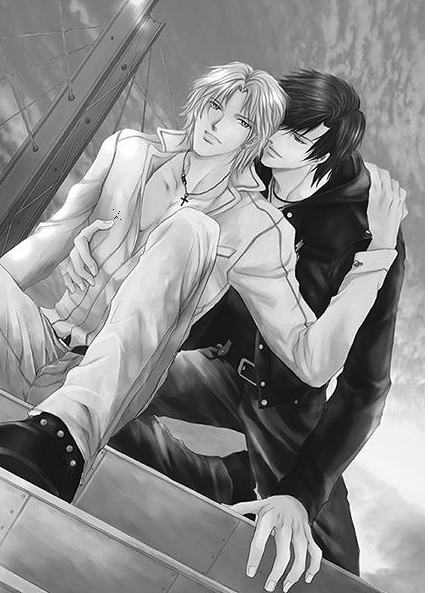 Highlights
As the episode opens, a theft has been perpetrated – drugs with a street value of half a billion yen have been taken, and the owner is rather miffed. The only clue is an cryptic message which reads, "Hell Temp – Heaven Temp", and nothing more. And in a small bar, a police officer seeks two who are retired, but whose help he desperately needs. It has been two years now, and while Goh and Taki have returned to the country of their birth, to a town not far from where they'd lived before, they haven't let anyone know they are there, living quietly together, working in a bar. Kanji, a former client who became a part of their lives previously – a loud voiced little thing – accompanies the policeman, and is most indignant that they have not shared the secret of their presence with him! Taki and Goh protest to now Lieutenant Hatozaki that they are retired – but he threatens to turn them in for using forged passports on their honeymoon (ironic, as he had supplied them!) What are they to do but to come out of retirement to help him? The "snatchers" are back on the job!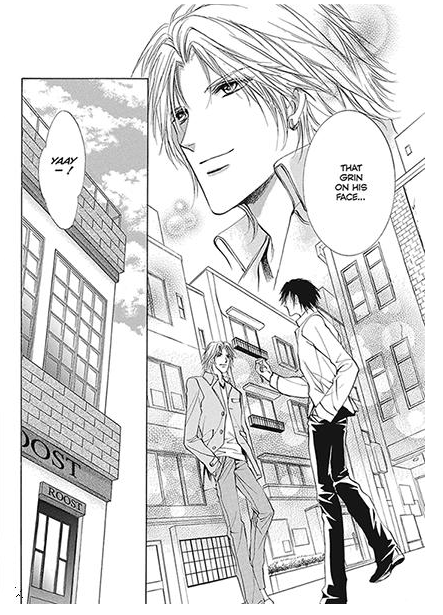 They return to the Roost, where it all began, and although Tsunaga is not there, as he is making up for six lost years with his small daughter in the country, their rooms are ready for them, as if he has always known they would return, for of course he has forgiven Taki for things that were not his fault. Goh is particularly interested in living there again, for there it is that he fell for Taki, and it is important that they make love there – right now! Everything is immediate with Goh, he is just not a patient sort of guy! Mimi is very happy to see them, of course, (although there are times when she sees too much of them, inadvertently!), and life goes back to the way it was before, with one important exception – Goh and Taki are truly together now, truly partners. And some things never change – on their first day on the case, they return with bruised egos and pouting faces because of each having to flirt with other people to gain information! Will this bantering tear them apart? Will they find out what that strange clue means, if anything? And how will they handle being back at this place with so many memories, bad and good?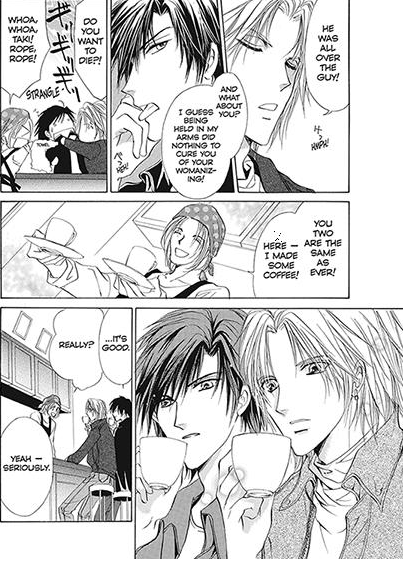 Overall
I have to say without hesitation that Yellow is one of my favorite yaoi series ever – I simply adore Goh and Taki, and I even re-read all four books in order to review the second series. The dynamics of these two characters is wonderful, and the action is heartstopping edge of your seat reading. I was ecstatic to learn of Yellow 2! And just because they are together doesn't mean they have lost their individuality – Makoto Tateno has kept their characters intact, thankfully so, and this story is sure to please the most devoted followers of the series. I was disappointed to learn, though, that it is just a mini-series, only one story. But I am grateful for that one story, and I know there will be more, just not sure how many. But even a small glimpse of Goh and Taki is worth a great deal. I wonder if they will produce a few of the mini's and then at some point put them together for a full-sized volume? Having read this at emanga, I intend to purchase it from Amazon, and add it to my collection. Makoto Tateno does it again, and I hope she keeps on doing it for a long time to come.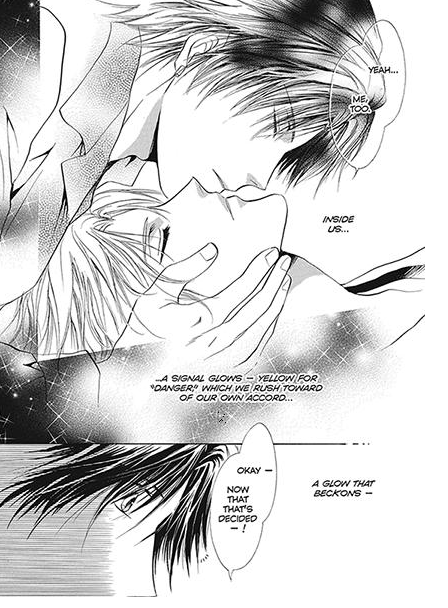 Comicsonline gives Yellow 2, Episode 1 4.5 out of 5 forever promises.