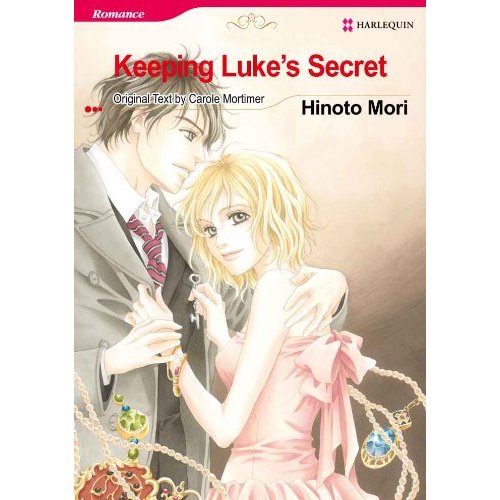 No one is more surprised than college history professor Leonie when she is asked by famous actress Rachel to write her biography, since Rachel has already previously published an autobiography of her life. Leonie's suspicions surrounding her new writing job only deepen when she meets Rachel's handsome but off-putting son, Luke, who is always trying to intimidate the woman. It's probably because Rachel was not married when she gave birth to Luke, culminating in a terrible and large scandal that almost ruined her. Despite Luke's icy attitude and the mystery of Rachel's request, Leonie finds herself drawn to the young man's cold green eyes and decides to accept the job, unaware of just how this tale of familial mystery might end. The closer she gets to the true story, the more Leonie realizes that something is going on – and the closer she gets to Luke, the more she realizes that her feelings for the man could turn into much more.
Overview:
Having set my own expectations pretty low for any and all Harlequin manga, I was definitely not expecting to enjoy Keeping Luke's Secret as much as I did. It is not the most cerebral read, probably more on a par intelligence-wise to a novel by Jackie Collins rather than Willa Cather. You won't find any stunning new outlooks on the rather old hat storylines played out in the book, but Carole Mortimer's entertaining storytelling has enough twists and turns to keep you turning the electronic pages to find out what happens next to Leonie and Luke. As with all Harlequin novels, the ending couple is pretty clear by the beginning, but the added element of a semi-boyfriend for Leonie in the form of fellow college professor Jeremy, whose behavior becomes more and more shifty as Leonie continues to investigate into Luke's family history, certainly shakes it up a bit.
The art is standard for this line of manga, very pretty and nothing spectacular. A sparse usage of effects and toners by artist Hinoto Mori makes sure that the action is emphasized rather than detracted from, and the attention to detail in panel backgrounds sets scenes solidly in their surroundings – there are too many shoujo series that forget to draw backdrops during more dramatic moments, but this is not one of them. Once the reader gets used to the online reader, the pages breeze by in a flash – and not in a bad way, either.
There will always be a set audience for Harlequin romances like Keeping Luke's Secret – people looking for a good mash-up of romance and drama with the emphasis set firmly on the storyline's romantic intrigue. With Mortimer and Mori's latest volume, you get that as well as a few other things, like a mystery centered around family secrets, an odd little love tug-of-war between Leonie and her two men, and a tragic turn of events at the end of the book that will make anyone sympathetic for the characters' plights. It's a solid good read that is a must have for shojo fans looking for a one-shot that satisfies – which is exactly what Keeping Luke's Secret is.
ComicsOnline gives Keeping Luke's Secret 4 out of 5 sweet little lies.